Your shipment
Track your shipment.If necessary, add delivery information.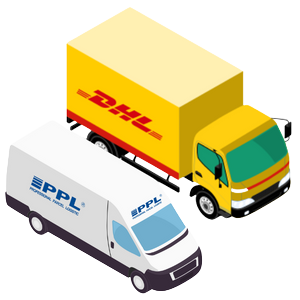 Send a parcel
Send parcels with us without worry. Throughout the Czech Republic and Europe.
Send a shipment to a pick-up point
Choose when and where you want to pick up your shipment. View the pick-up points and select the one that meets your needs.
More
Sustainability in PPL
Ecology, sustainability, a better environment - these are not just empty words for us. We are part of it. We are improving.
More information
PPL send a helping hand
We don't delay and provide what we do best for humanitarian purposes - delivery and truck transport. We provide material aid for asylum centres and deliver cartons and packaging material to the distribution points of foundations.
More
30. 11. 2023| News
Updating documents related to postal terms
We would like to inform you about changes to the General Terms and Conditions of Delivery, Product Terms and Conditions, Complaints Procedure and other selected documents related to postal terms and conditions. All the changes will be effective from 2 January 2024.